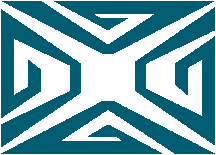 After Watching "Smoke Signals"
That any of us are even alive is itself a miracle.
To expect that we will find our way in this world is perhaps wishing for too much.
Our eyes open,
and we find we have been set down here,
Without a clue as to purpose,
or mission,
or what will hurt us when we least expect it.
And somehow,
we are expected to meet this assault
as though we knew what was coming, and that of course, we can handle it all.
So when some of us can't stop blinking,
stop stuttering,
stop talking to the spirits
that no one else can see,
we are fearful of those people.
Because those people
have stopped pretending,
have stopped trying to fool themselves
that sure,
they can handle this world,
They can handle being alive, sure,
no problem,
they can find their way
in this world.
So, we have to tell ourselves another lie:
that those people have a problem,
those people need help.
But those people,
those people,
they know -
we all need help.